Home Camera Articles FOR SALE Orders I Buy / Wants Repairs Books Adapters
Voigtlander Lens Adapters

for all SONY NEX, Alpha 7 & 7r

Digital Bodies

ORDER HERE NOT the same as Micro 4/3 lens mount!

Voigtlander Leica M Lens to NEX - IN STOCK $179

NEW Voigtlander Leica M CLOSE FOCUS to NEX $309

Voigtlander Nikon F Lens to NEX IN STOCK $179

Voigtlander Pentax K Lens to NEX N STOCK $179

Voigtlander Classic Nikon Rangefinder Lens IN STOCK $229

Voigtlander Classic Contax Rangefinder Lens IN STOCK $229
NEX VM Leica M lens Adapters (chrome or black) IN STOCK! $179

NEW NEX VM Leica M lens CLOSE FOCUS Adapters arrive December $309

NEX Nikon F lens Adapters IN STOCK! $179

NEX Pentax K lens Adapters IN STOCK! $179

NEW Rayqual Nikon G Lens to Sony NEX Adapter $249

(G adapter also Good for all Nikon SLR mounts)

Best Quality Precision fit lens adapters for any NEX camera

---
NEX VM Leica M lens Adapters (chrome or black) IN STOCK! $179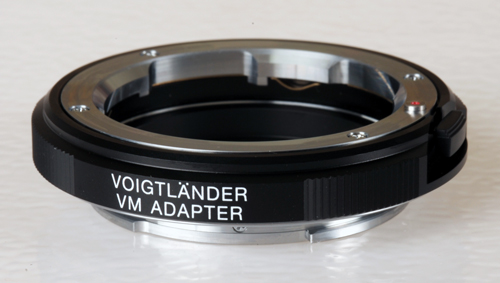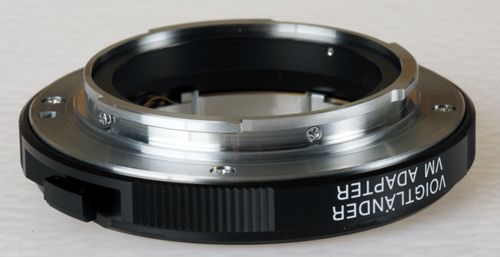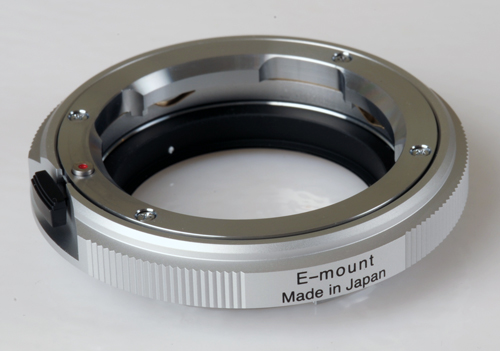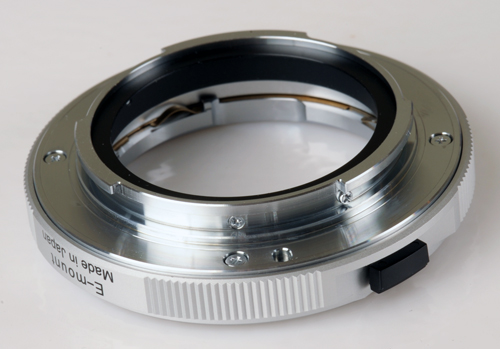 Notice the beautiful precision machining!
Voigtlander Leica M lenses (and screw mount Leica lenses by adding the screw mount to M adapter $59)
- see Voigtlander compatible Leica mount lenses Your choice of chrome or black adapter $179
---
NEW NEX VM Leica M lens CLOSE FOCUS Adapters
arrives December $309 ORDER HERE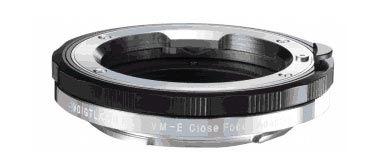 This adapter is expected to ship sometime in December 2013

Close up Voigtlander Leica M to NEX adapter works with ALL NEX mount cameras, including the upcoming Sony A7 and A7r

Extremely high precision not available in any other NEX close up adapter

Focuses to infinity and close up

Specifically designed and warranted for Voigtlander and Zeiss mount Leica mount lenses manufactured by Cosina.

Maximum extension 4mm

Adapted ultra wide Leica M mount lens performance to NEX vary from camera to camera depending upon sensor design. The new Alpha 7 & 7r offer great promise for adapted Leica mount lenses - but they are not released yet (Nov 2013).

Weight 125 grams

Manufacturer's ID BD272A
---
Voigtlander Nikon F and Pentax K Lens Adapters for Sony NEX Cameras
IN STOCK $179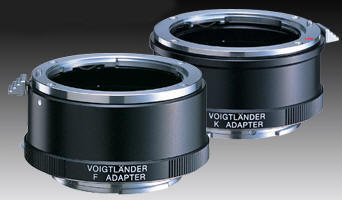 ---
NEW Rayqual Sony NEX Adapters with Tripod Sockets!

NEW Rayqual Nikon G Lens Adapter for Sony NEX IN STOCK $249
Works with both G and non G lenses. Adjust aperture ring 0 to 7 on the adapter for G lenses. You will have to experiment a bit with each lens to determine the aperture, but this won't be much of a problem as the camera's meter works with Aperture Priority or Manual. This is a precision quality adapter which fits and works correctly with any NEX camera.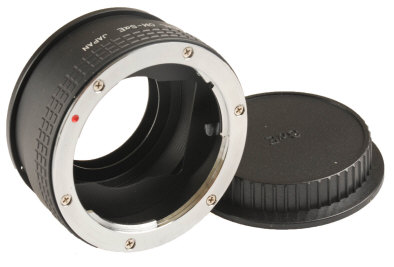 Rayqual Olympus OM to NEX Adapter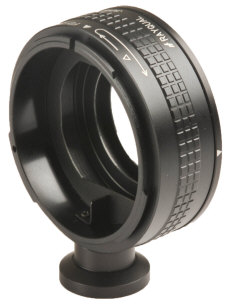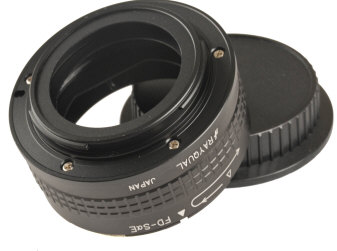 Rayqual Canon FD to NEX Adapters - with and without Tripod Sockets
---
NEX SC Classic Nikon Rangefinder and Contax Rangefinders for Sony NEX
IN STOCK $229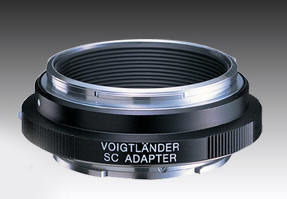 Classic Nikon Rangefinder EXTERNAL mount lenses (NOT internal mount 50mm lenses)

Classic Contax Rangefinder EXTERNAL mount lenses (NOT internal mount 50mm lenses, NOT Contax G series)
Voigtlander Lens Adapters for all Sony NEX Cameras
---
Home Camera Articles FOR SALE Orders I Buy / Wants Repairs Books Adapters
Revised: November 10, 2013 . Copyright © 2011-13 Stephen Gandy. All rights reserved. This means you may NOT copy and re-use the text or the pictures in ANY other internet or printed publication of ANY kind. Information in this document is subject to change without notice. Other products and companies referred to herein are trademarks or registered trademarks of their respective companies or mark holders.