Nikon F-90 Transparent: Fully working TRANSPARENT Nikon F-90 (same as N-90) with transparent Sunpak Power Zoom 4000AF flash. The camera has NO serial number. Transparent cameras are usually made as dealer or distributor demos. It's safe to say there are many different Nikon transparent cameras which have yet to be discovered and documented by collectors, all of them VERY limited production. One odd thing is the SunPak transparent flash. I wonder....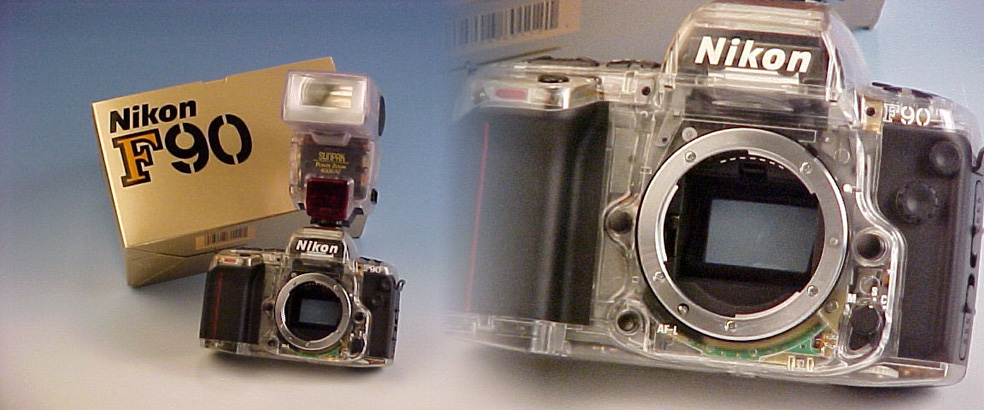 photo courtesy and copyright 2000 of Duncan Meeder, Foto Henny Hoogeveen, Holland, all rights reserved
---
CameraQuest Home FOR SALE Orders I Buy / Wants Repairs Books Links Adapters
Revised: March 05, 2004. Copyright © 1999, 2000 Stephen Gandy. All rights reserved. Information in this document is subject to change without notice. Other products and companies referred to herein are trademarks or registered trademarks of their respective companies or mark holders.