Home Camera Articles FOR SALE Orders I Buy / Wants Repairs Books Adapters
Leica IIIf Black Dial Self Timer
The Camera that "Does Not Exist"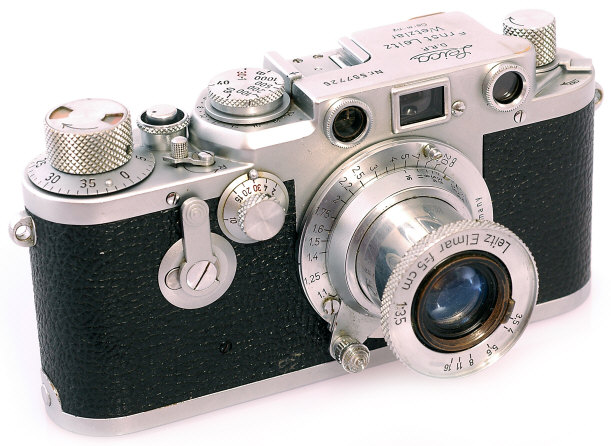 If you check the official Leica production records, you will find 71,000 Black Dial IIIf, 54,000 Red Dial IIIf, 59,100 Red Dial Self Timer IIIf, and ZERO Black Dial Self Timer. Yet this Black Dial Self Timer number 557725 clearly exists.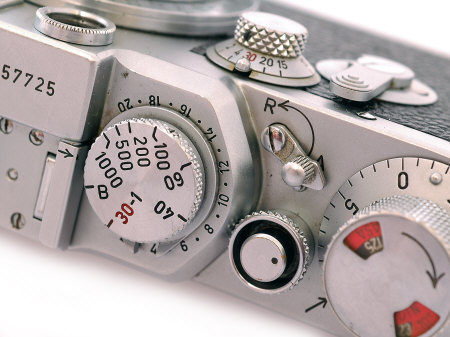 How can this be? Through at least the 1960's, Leica owners could send their Leicas back to the factory for factory upgrades. This is obviously what happened here. The tragedy of such "upgrades" however is sometimes very valuable future collectibles were upgraded to foot note status. The worst example of this I ever saw was a very early Leica A that left the factory with the now incredibly rare 50/3.5 Elmax lens. Sometime in the 1930's it was "upgraded" to the specs of the then new Leica II, keeping the same serial number. Lost in upgrading in today's dollars, perhaps $40,000. ouch. oh well. In contrast an upgrade like this one, creating a camera that does not officially exist, increases collector value.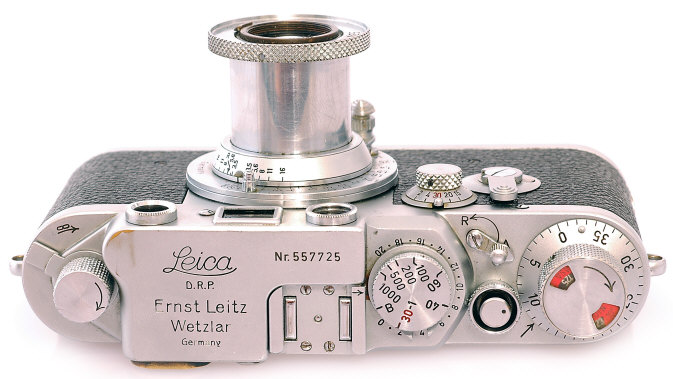 Note: The earlier IIIf have black paint flash synchronization numbers and are called "Black Dial IIIf." The later IIIf have red paint flash synchronization numbers and are called "Red Dial IIIf."
---
Home Camera Articles FOR SALE Orders I Buy / Wants Repairs Books Adapters
Revised: September 30, 2005 . Copyright © 2005 Stephen Gandy. All rights reserved. This means you may NOT copy and re-use the text or the pictures in ANY other internet or printed publication of ANY kind. Information in this document is subject to change without notice. Other products and companies referred to herein are trademarks or registered trademarks of their respective companies or mark holders.