Home Camera Articles FOR SALE Orders I Buy / Wants Repairs Books Adapters
Nikon F2 R -- Leica R Mount Nikon ! Or is it the Nikon Leicaflex?
Nikon F2 body custom converted to Leica R mount BUY HERE
R lenses say hello to the versatility of interchangeable finders, over 30 different focusing screens, bulk film backs, and one of the best mechanical motor drives ever made.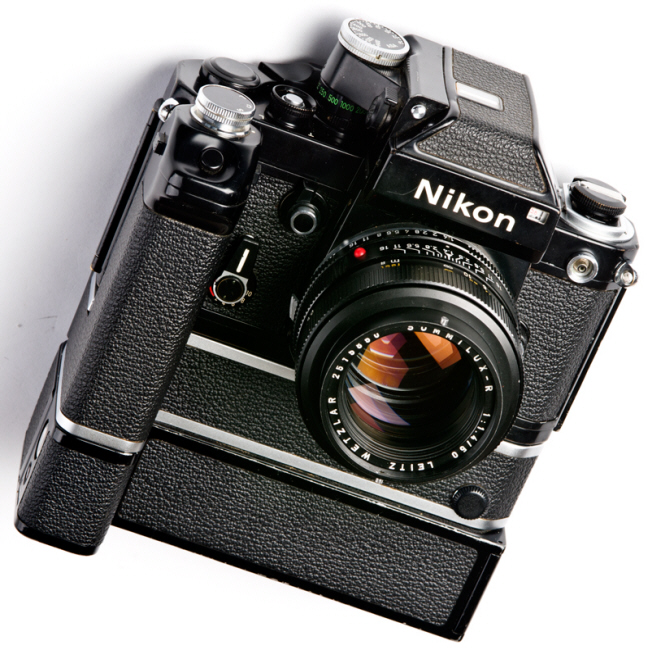 Why a Leica R mount F2? LOTS of reasons. No production Leica R body has interchangeable finders, 30+ interchangeable focusing screens, a professional mechanical motor drive, or 250 and 750 exposure bulk film backs. There is also not much doubt that the Nikon MD1 or MD2 is more reliable than any Leica R motor. If you want these features with Leica R glass, a F2 body with Leica R mount is one way to get it.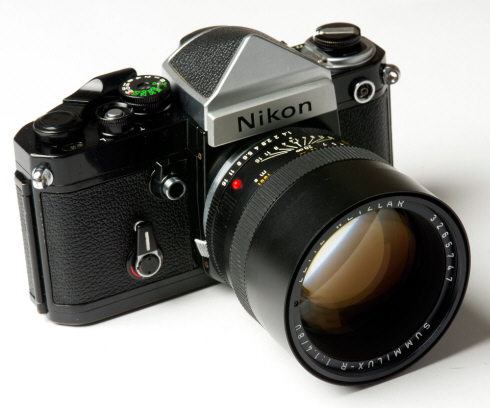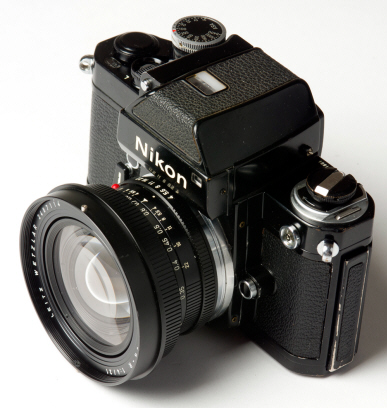 Some lenses like the 80/1.4 Summilux are too large to mount with a Photomic finder, so must be used with the prism, waist level, or action finders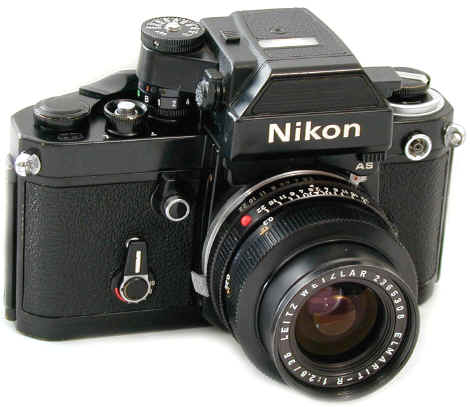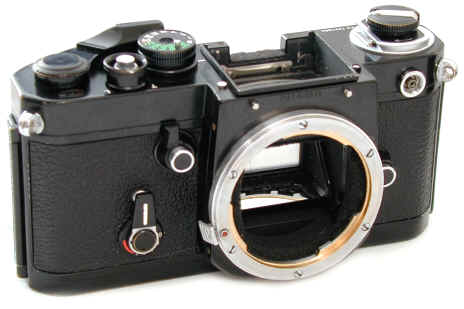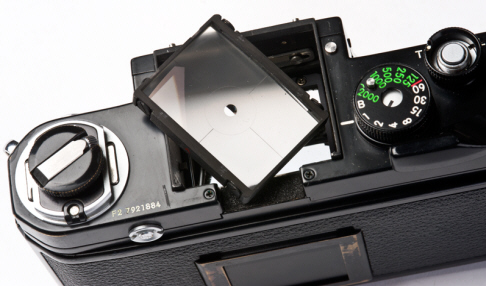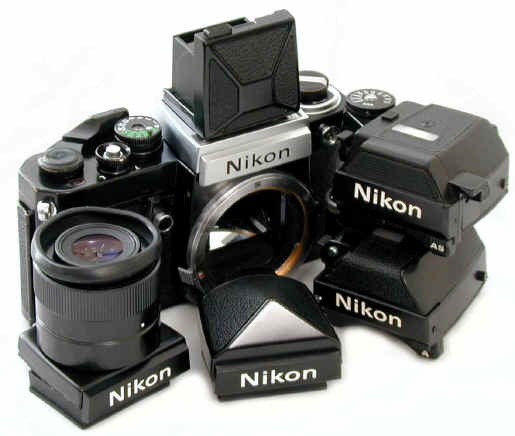 The waist level finder is shown mounted on the body, along with the 6x high magnification finder, the plain prism, the DP-12 F2AS Photomic, and the DP-11 F2A Photomic. Not pictured are the F2 Action finder, along with the original F2 Photomic, F2S, and F2Sb Photomic metering heads. While the R lens mounts correctly and focuses to infinity, there is NO linkage between the body and lens for meter coupling or automatic diaphragm activation. However, metering is maintained with your choice of five different Nikon F2 Photomic metering heads with lenses stopped down to shooting apertures. Lens diaphragms must be manually opened or closed by the aperture ring.
---
Revised: February 13, 2016 . Copyright © 1998-2002 Stephen Gandy. All rights reserved. This means you may NOT copy and re-use the text or the pictures in ANY other internet or printed publication of ANY kind. Information in this document is subject to change without notice. Other products and companies referred to herein are trademarks or registered trademarks of their respective companies or mark holders.