Home Camera Articles FOR SALE Orders I Buy / Wants Repairs Books Adapters
Mystery Olympus OM Polaroid
Who made it?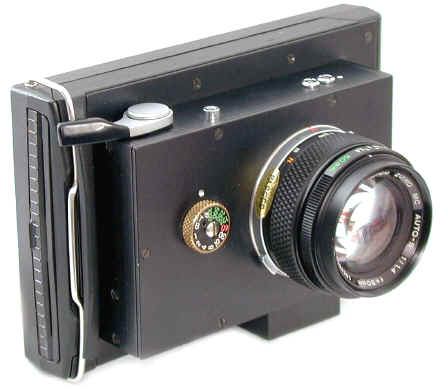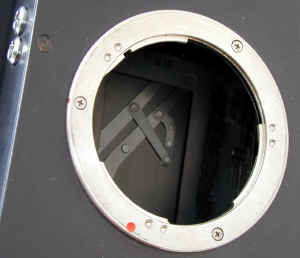 I bought this Polaroid Olympus OM mount camera conversion because its strange. Somehow the idea of a pack film Polaroid back with Olympus lenses, what I think is a Nikon FM shutter, and a Nikon F2 shutter speed dial appealed to me. It has no ID on it, no name, and it was apparently a custom conversion, not made by Olympus or Polaroid. Who made it?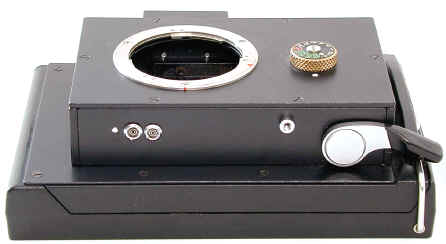 Shutter speeds 1 to 1/1000, no T or B even if the shutter speed dial is so marked, with two connection for X and FP flash sync. Oddly there is a tripod mount, but no accessory shoe for a view finder.
I saved the weirdest part for last. The camera body itself has a Minolta MD mount. The lens came with a custom modified 13mm extension tube, with a male Minolta MD mount on one end, and a female Olympus OM mount on the other. With more of the appropriate adapters, practically any SLR lens could be used.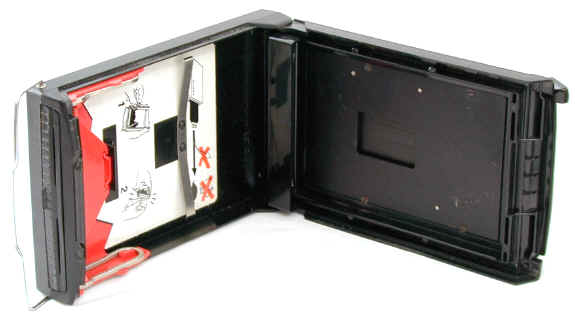 If you have more info about this beastie, please email me!
---
Revised: November 26, 2003 . Copyright © 2002 Stephen Gandy. All rights reserved. This means you may NOT copy and re-use the text or the pictures in ANY other internet or printed publication of ANY kind. Information in this document is subject to change without notice. Other products and companies referred to herein are trademarks or registered trademarks of their respective companies or mark holders.