Home Camera Articles FOR SALE I Buy / Wants Repairs Books Adapters
Nikon Rangefinder For Sale
10 day return privilege after receipt, so long as item received back in the same condition as shipped. All items plus shipping.
Mint 50/1.1 External Mount Nikkor
Nikon Rangefinder 135/3.5 Chrome Mint- w/ hood, original caps, case $199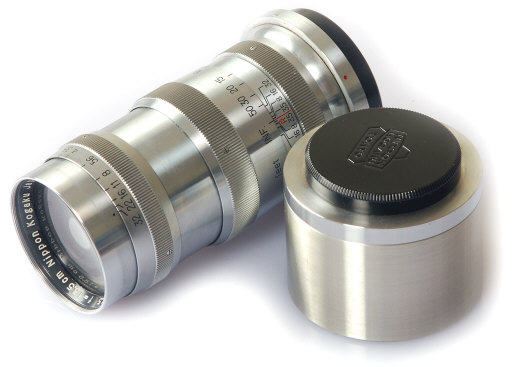 # 260769 This is a beautiful chrome lens vintage mid 1950's, produced for the chrome dial Nikon S2 and earlier cameras. It will mount and work on the later black dial S2, SP, S3 and S4 as well. With original lens case.
Nikon M MIOJ Variframe Viewfinder Type 3 w/case E++ $500, # M9011615, with original case, missing eyepiece and chain, MADE IN OCCUPIED JAPAN on accessory shoe

Replacement Nikon / Classic Zeiss Contax Caps

ORIGINAL UNUSED NIPPON KOGAKU PLASTIC REAR CAPS FOR Telephoto Lenses, the "T" cap
$40/3 for $80
Replacement Voigtlander SC Rear Caps, fits most classic Nikon / Zeiss Contax RF lenses except internal mount 50's, 24 mm deep plastic caps, not deep enough for Contax 21 Biogon or the pre-war Contax 35 Biogon and the post war Russian 35/2.8, Discontinued
$20
Replacement Voigtlander SC BODY caps, actually NICER than the original classic Nikon / Zeiss Contax body caps, because they have a bayonet lug lock, as well as a knurled outer edge for easier removal. Discontinued. SPECIFY Contax or Nikon
$20
Voigtlander 43mm front snap on caps
$20/3 for $50

Tom Abrahamsson's Prototype 50/1.1 Lens Shade

Tom made one test prototype before his production run: $1500 with letter of authenticity from Tom.

How often do you have the opportunity to own a prototype?
Tom Abrahamsson's Nikon SP Rapidwinder!
Taking Pre-Orders $1500 INFO HERE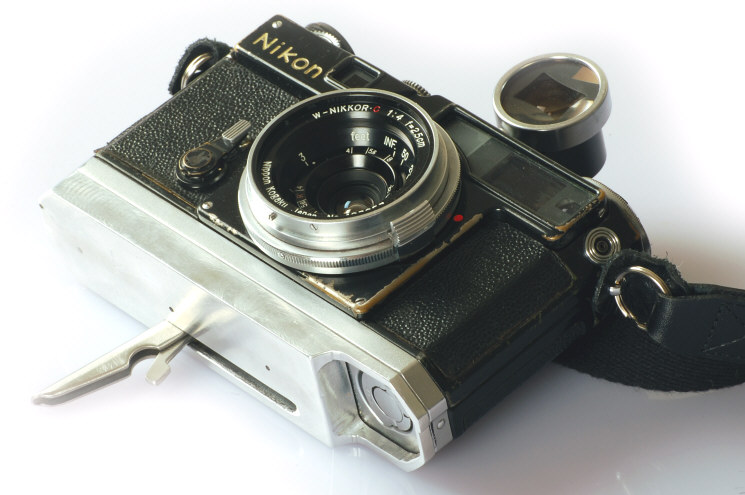 25/4 Nikkor mounted on an original Black Nikon SP
with Tom Abrahamsson's prototype SP Rapidwinder No. 2.
---
Home Camera Articles FOR SALE I Buy / Wants Repairs Books Adapters
Revised: September 01, 2014 . Copyright ©2009 Stephen Gandy. All rights reserved. This means you may NOT copy and re-use the text or the pictures in ANY other internet or printed publication of ANY kind. Information in this document is subject to change without notice. Other products and companies referred to herein are trademarks or registered trademarks of their respective companies or mark holders.