Home Camera Articles FOR SALE Orders I Buy / Wants Repairs Books Adapters
Tom Abrahammson's Rapidwinder for the Nikon SP / S3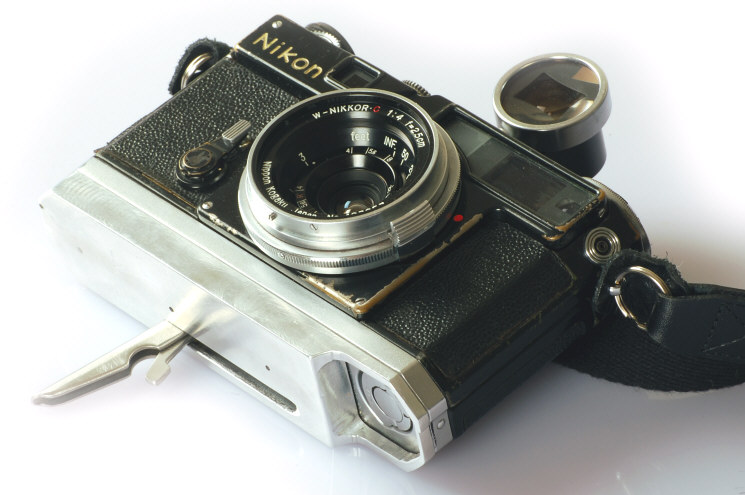 A chrome 25/4 Nikkor mounted on an original Black Nikon SP, mounting Tom Abrahamsson's prototype SP Rapidwinder No. 2.

Tom is famous for his Leica M Rapidwinders. In 2009 he is accepting reservations for a Nikon SP Rapidwinder! Shown on this page is his number 2 prototype, of only two produced so far. This will be a very limited production item, likely less than 50 will made made. Price $1500.

To make an order, you also have to provide a Nikon S2, S3, S4, or SP camera back, which Tom converts to Rapidwinder design. Your SP or S3 camera will also require a SP motor plate in order to connect to the Rapidwinder. Please note that while a S2 back can be used in the conversion, the winder will not fit a S2 -- it will best fit the Nikon S3(classic or 2000 version), or SP(classic or 2005 version).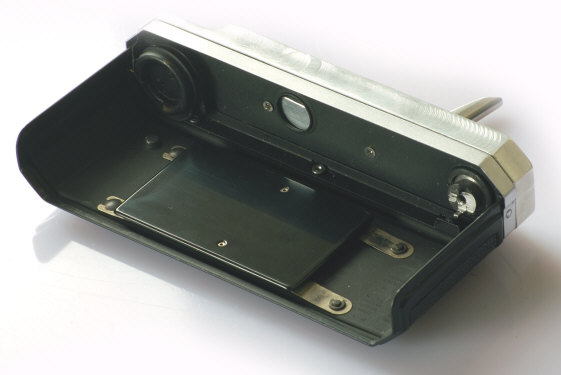 This prototype is not Tom's final production design, which Tom plans improvements upon.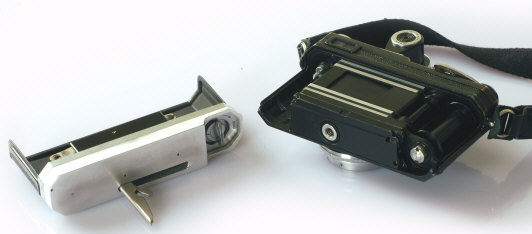 To get on Tom's SP Rapidwinder waiting list, email me!
---
Home Camera Articles FOR SALE Orders I Buy / Wants Repairs Books Adapters
Revised: February 08, 2009 . Copyright © 2009 Stephen Gandy. All rights reserved. This means you may NOT copy and re-use the text or the pictures in ANY other internet or printed publication of ANY kind. Information in this document is subject to change without notice. Other products and companies referred to herein are trademarks or registered trademarks of their respective companies or mark holders.