Home Camera Articles FOR SALE Orders I Buy / Wants Repairs Books Adapters
Fuji Big Job HD-3W Digital Camera
Very few cameras are designed to operate in TOUGH operating conditions like rain, snow, dust, or being dropped. This Fuji Digital 6 MP camera is made for the construction industry, but just about anyone can use it.
Use this camera where you are afraid to take your super expensive WONDERFLEX!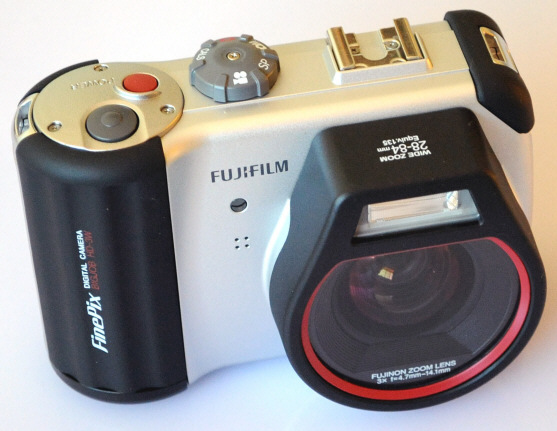 Shockproof! Waterproof! Dustproof!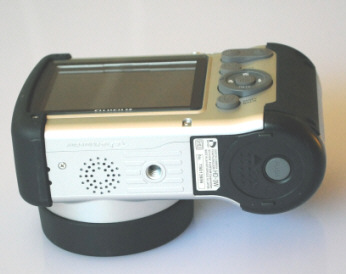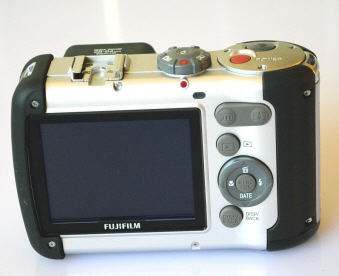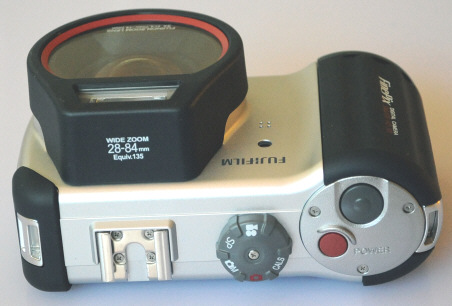 Designed to withstand drops of 70cm

3x Zoom lens with 28-84 35mm equivalent

6 MP Sensor

Designed to withstand water submersion to 1 meter of water for up to 30 minutes

CALS mode images at 1MP for email

Built in flash designed to work up to 10 meters away in low light

Large easy to see 3" LCD panel

Rubber grip

Hotshoe

High ISO of 1600, low noise

Powered by easy to find AA batteries

XD card digital storage, but can store a few shots internally even without the XD card

Waterproof, dustproof, shockproof body -- but frankly I can't read Japanese and I don't know what the exact specs are.

An interesting system to detect image manipulation, helping achieve accurate pics for such things as forensic and insurance purposes.

Not officially imported into the US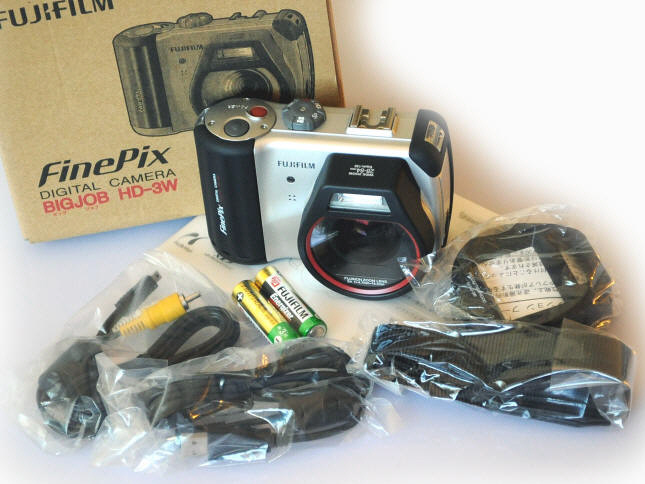 ---
Home Camera Articles FOR SALE Orders I Buy / Wants Repairs Books Adapters
Revised: January 14, 2010 . Copyright © 2008 Stephen Gandy. All rights reserved. This means you may NOT copy and re-use the text or the pictures in ANY other internet or printed publication of ANY kind. Information in this document is subject to change without notice. Other products and companies referred to herein are trademarks or registered trademarks of their respective companies or mark holders.