Home Camera Articles FOR SALE Orders I Buy / Wants Repairs Books Adapters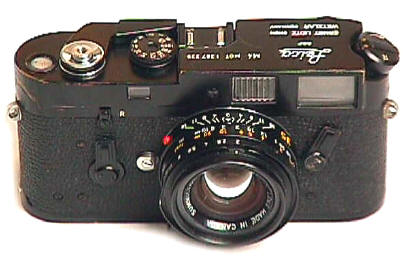 Leica M4 MOT US Navy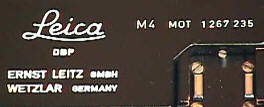 Produced from 1967 to 1970, the motorized M4 was first called the M4 M, and then the M4 MOT. Apparently all had black enamel finish. 315 M4 M's and 640 M4 MOTs were made for the motor which Leica bought from noted photographic writer and camera repairman Norman Goldberg. He originally marketed the motor himself as the REMODRIVE. It was manufactured by TPI, Technical Photomation Instruments of Los Angeles, for the M2. Mounted is a later 35/2 Summicron.

Most M4 M's or MOTs I have seen on the West Coast of the US are military surplus, former US Navy cameras. The strange thing is that almost all of these US Navy M4 M or MOTs were engraved by hand "US NAVY.". That's right Leica collectors. The US Navy was generally so impressed by their instant Leica collectible that someone went to work on them with a hand held engraver. Generally these miserably done engraving are on the back edge of the top plate. Remember I said "almost all?" This particular example is marked "US Navy Property" with a adhesive tag on the bottom plate.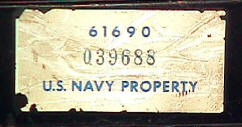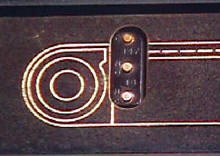 This is the M4M/MOT motor connection. Strangely enough, motorized M4's do NOT have the same film take up spools as regular M4's. I was astonished to find this out while having this M4 MOT repaired.
---
Revised: November 25, 2003 . Copyright © 1998-2002 Stephen Gandy. All rights reserved. This means you may NOT copy and re-use the text or the pictures in ANY other internet or printed publication of ANY kind. Information in this document is subject to change without notice. Other products and companies referred to herein are trademarks or registered trademarks of their respective companies or mark holders.