Home Camera Articles FOR SALE Orders I Buy / Wants Repairs Books Adapters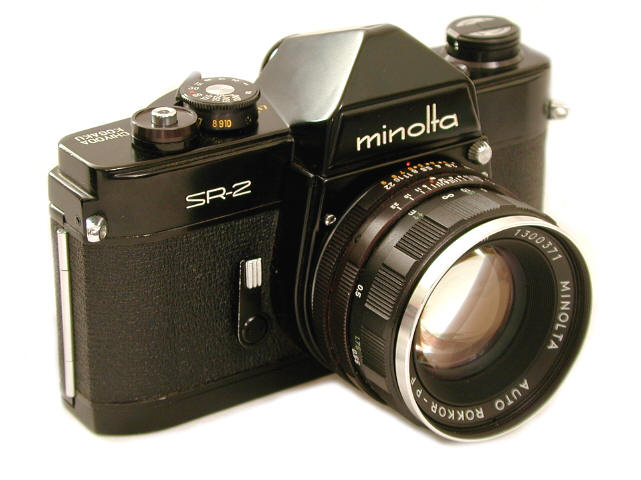 Is the Black SR-2 Minolta's rarest SLR? Probably. I've seen dozens of black Nikon SP's, but only one black Minolta SR-2. Based upon this comparison, production was likely numbered in the very few hundreds or less. The Minolta SLR collector's holy grail?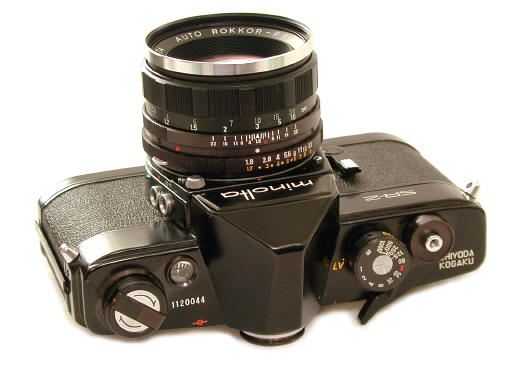 As Minolta's first SLR, the SR-2 introduced the clean classic Minolta SLR shape and layout, which basically continued to 1977 until the last mechanical Minolta SLR, the SRT-100X. The SR-2 does have a few unusual features: the unusually large frame counter on the left instead of the right top plate, the "Chiyoda Kogaku" engraving, the stylish white and black combination on the rewind lever, and the LV light value exposure system on the base of the shutter dial. Also notice the advance lever rotates around the shutter release, just like a certain camera from Wetzlar.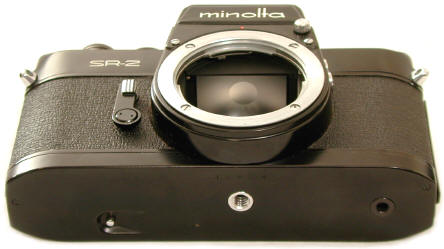 Notice the pattern of the microprism focusing screen. The hole on the rewind side of the baseplate anchors the SR-2's all but impossible to find external motor drive -- a strange sort of device which not so conveniently mechanically manipulated the advance lever and shutter release! For some reason, there are not too many SR-2 motors around today, hmm.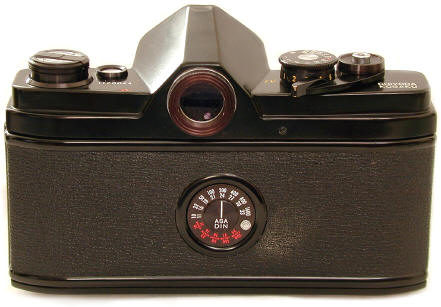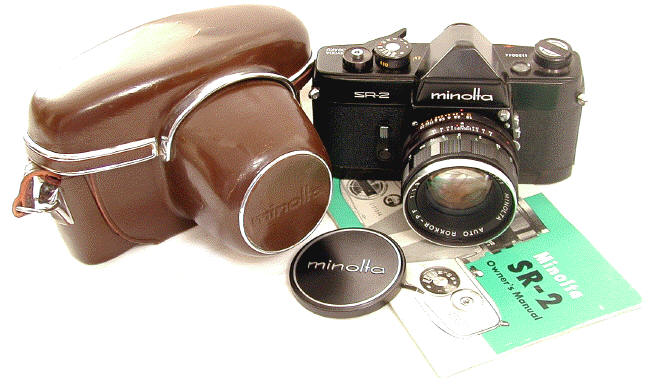 ---
Revised: November 25, 2003 . Copyright © 1998-2002 Stephen Gandy. All rights reserved. This means you may NOT copy and re-use the text or the pictures in ANY other internet or printed publication of ANY kind. Information in this document is subject to change without notice. Other products and companies referred to herein are trademarks or registered trademarks of their respective companies or mark holders.