Home Camera Articles FOR SALE Orders I Buy / Wants Repairs Books Adapters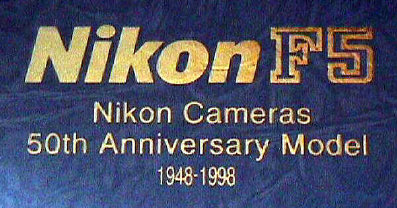 The F5 Anniversary commemorating the 50th anniversary of the Nikon camera went on sale June 1st 1998 in Japan. Nikon is said to be sold out. This is hardly surprising, since not only it is a historic camera, it is also the most handsome AF Nikon made to date. One variation that I have found is the presentation box. One is a deep blue with gold lettering, the other an off white with black lettering, both unfortunately made of pressed cardboard. It would have been a lot nicer with a wooden presentation box. Geez Nikon, ask me about these things!!

Production Mystery Solved!

I was originally, unofficially told by a Nikon employee that total F5 Anniversary production was only 2000 cameras. Later an email from Nikon stated a 3000 production run. I had no way of accounting for the two figures. It turns out Nikon originally announced a production of 2000 cameras. Demand was so high however, that two months later a second production run of 1000 cameras was added for overseas. As you might imagine, the buyers of the first 2000 Anniversaries were quite upset and irate, and justifiably so. That extra production run exceeded the initial production by 50% and thereby lowered the value of their investment. Nikon is my favorite camera company, as some of you have probably guessed, but this was a very foolish and unnecessary public relations disaster.

Of the 3000 cameras, I am told 2000 were allotted to Japan, the other 1000 worldwide, with only 300 apparently allotted to the US market.

The anniversary celebrated is the 50th Anniversary of the first Nikon camera, first sold in 1948. Do not confuse this with the Anniversary of the Nikon company, which was originally named Nippon Kogaku (which means Japan Optical), founded in 1917.

F5 Anniversary Serial Numbers. I'm trying to determine the serial batches. Please email me any F5's Anniversary serial #'s you might be aware of. Thanks.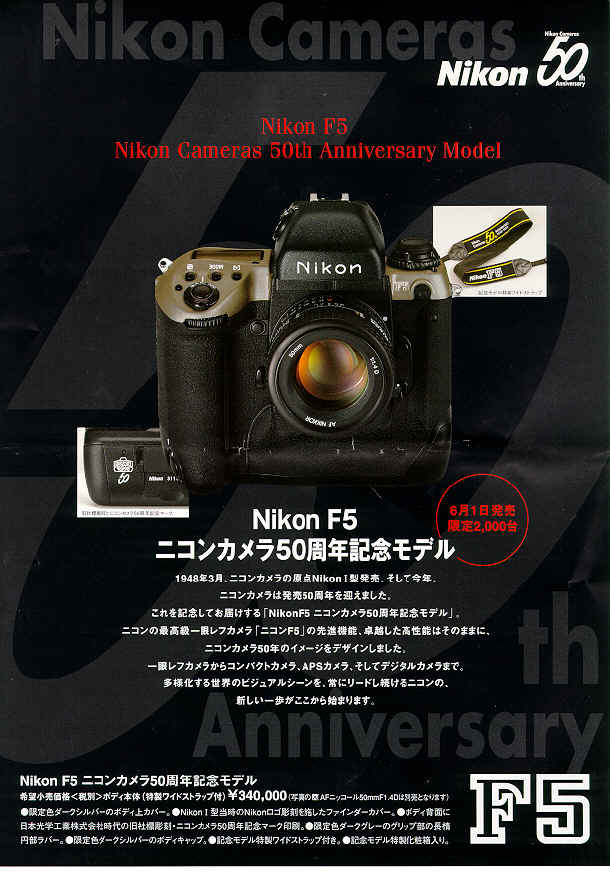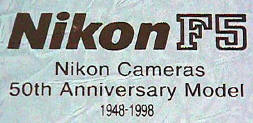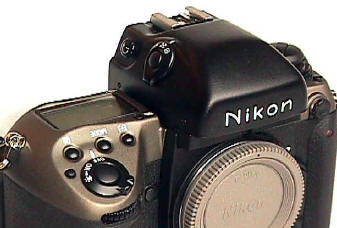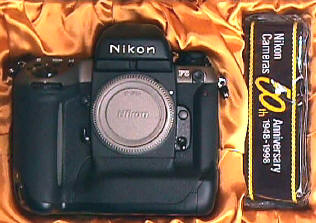 The lined presentation box includes a special 50th Anniversary neck strap.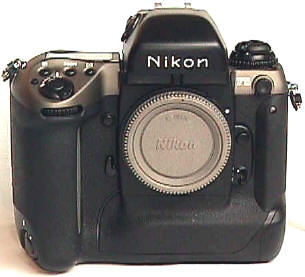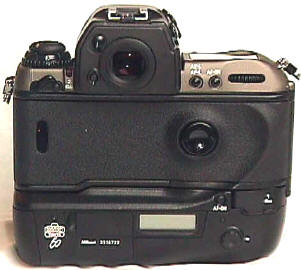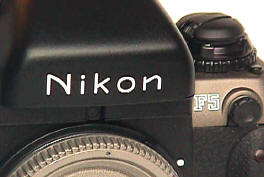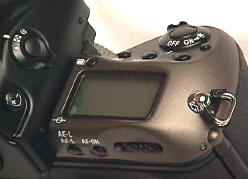 Take close notice of "Nikon" on the prism. It is not the regular Nikon SLR style, but a reversion to the type style used on the Nikon One. This change also means that a standard F5 prism can not be used to replace a damaged F5 Anniversary prism. Likewise notice the special color body cap. Top plates are titanium.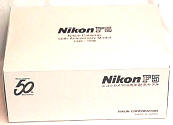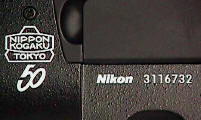 Shown is the white outer shipping box. Note the return of the Nippon Kogaku logo on the back of the camera. Unfortunately a special serial number, such as 50-0001 was not used.
My thanks to Mr. Koichi Nimura, who originally brought the F5 Anniversary to my attention, months before Nikon USA admitted it existed. My thanks to Kazuo Koga for solving the mystery of the two production runs.
---
Home Camera Articles FOR SALE Orders I Buy / Wants Repairs Books Adapters
Revised: November 26, 2003 . Nikon F5 brochure copyright of Nikon, all rights reserved. All other images Copyright © 1998-2002 Stephen Gandy. All rights reserved. This means you may NOT copy and re-use the text or the pictures in ANY other internet or printed publication of ANY kind. Information in this document is subject to change without notice. Other products and companies referred to herein are trademarks or registered trademarks of their respective companies or mark holders.