Home Camera Articles FOR SALE Orders I Buy / Wants Repairs Books Adapters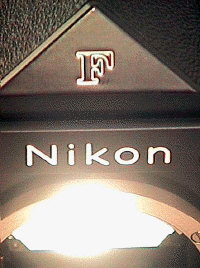 Black 64 Nikon F
This black Nikon F '64 body is a bit deceptive. Strangely enough, it is one of the rarest Nikons. What's the big deal? For reasons unknown, extremely few Black Nikon F's were made in the 64 serial block. My guess is the Nikon F so far outstripped sales expectations that astonished Nippon Kogaku executives were scrambling just to keep up with orders. No published estimate of Black 64 F production exists that I have been able to find. However, I would be very surprised if it's more than 1000. The earliest Black F? I'm not sure, but the earliest I've seen is 6400675.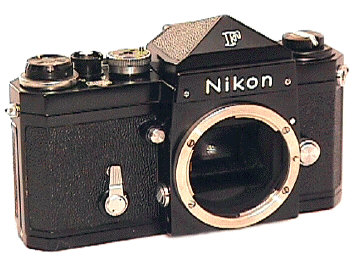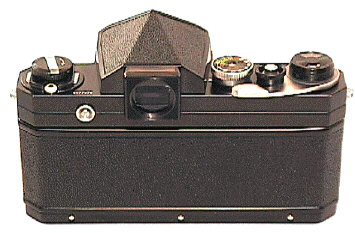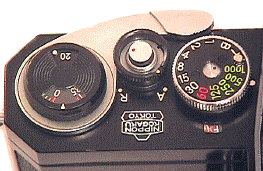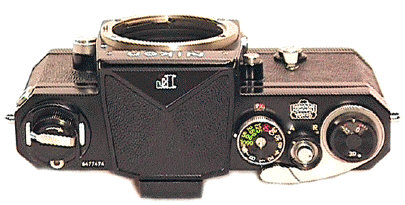 Notice the angular body shape of the F. The later F2 and F3 had rounded bodies. Also note the Nippon Kogaku engravings, which disappeared during the 67xxxxx serial number block.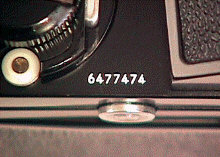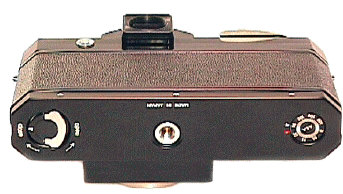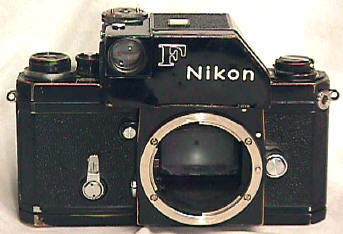 ANY black original Photomic finder is rare. Shown above is a Black Photomic Finder, Type 2 -- the push button variety.
---
Home Camera Articles FOR SALE Orders I Buy / Wants Repairs Books Adapters
Revised: November 25, 2003 . Copyright © 1998-2002 Stephen Gandy. All rights reserved. This means you may NOT copy and re-use the text or the pictures in ANY other internet or printed publication of ANY kind. Information in this document is subject to change without notice. Other products and companies referred to herein are trademarks or registered trademarks of their respective companies or mark holders.