Home Camera Articles FOR SALE Orders I Buy / Wants Repairs Books Adapters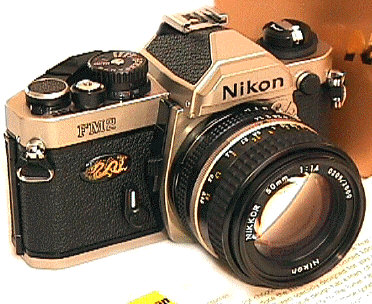 Nikon FM2
Year of the Dragon Year 2000 Millennium Edition
Only 2000 of these special edition Nikon FM2's were made commemorating the new Millenium Year 2000, the Chinese Year of the Dragon representing fortune and good luck. With the popularity of both the Year of Dragon and the new Millenium, my guess is that demand will far exceed the limited production.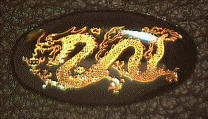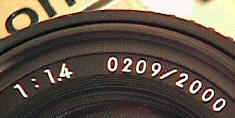 Special markings include a Chinese style Dragon above the self timer, and special matching serial numbers for the camera body and the lens. On the back edge of the top plate you find the engraving "YEAR 2000 xxxx/2000." Though some Nikon 50/1.4 AF lenses are made in China, both the lens and body of the Dragon are made in Japan.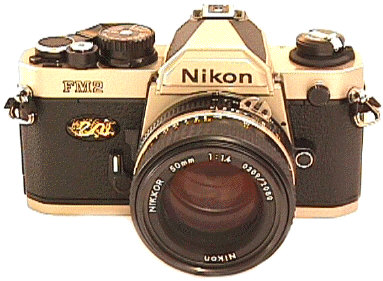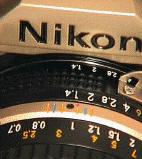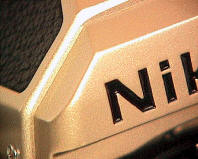 The camera body is not Titanium, though the finish looks similar to the now discontinued FM2 Titanium. The normal silver ring around the lens matches the body color.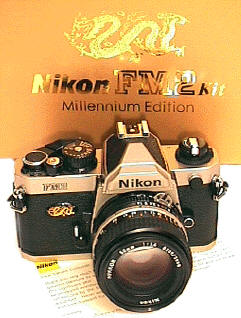 Nikon delivers the FM2 Year of the Dragon in a handsome gold box with red velvet lining, with a specially marked white outer box. Also included is a special Nikon certificate confirming the Dragon's special limited edition status of only 2000 units commemorating the Year 2000, the Chinese Year of the Dragon. Overall the camera is quite handsome and well done. It will probably become a popular Nikon collectible.
---
Home Camera Articles FOR SALE Orders I Buy / Wants Repairs Books Adapters
Revised: November 25, 2003 . Copyright © 1998- 2002 Stephen Gandy. All rights reserved. This means you may NOT copy and re-use the text or the pictures in ANY other internet or printed publication of ANY kind. Information in this document is subject to change without notice. Other products and companies referred to herein are trademarks or registered trademarks of their respective companies or mark holders.