Home Camera Articles FOR SALE Orders I Buy / Wants Repairs Books Adapters

Nikkor 50/2 Collapsible in Leica Mount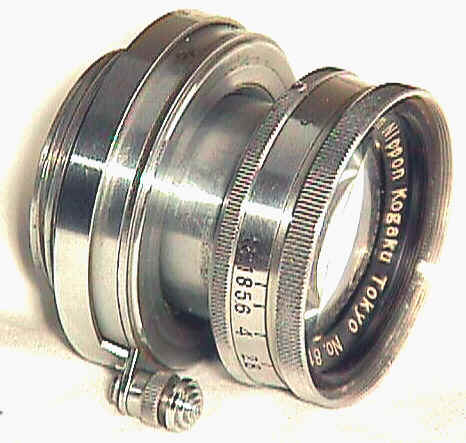 The Made In Occupied Japan (MIOJ) 50/2 Collapsible Nikkor in quite rare in Nikon mount, being made only for the Nikon One and unsynced Nikon M. The Collapsible 50/2 was also made in Leica mount screw mount as original equipment for the earlier Nicca Leica copies. Of course, they were also sold separately. In the late 40's and early 50's, Nikon needed the extra bucks from it's screw mount lineup. Apparently the optics of these early Nikon mount and Leica Screw Mount lenses were identical, just the barrels and mounts were different. No click stops. Though the 50's were not engraved "Made in Occupied Japan" like the 35, 85, and 135 lenses, the "Tokyo" on the filter ring essentially means the same thing to today's collectors.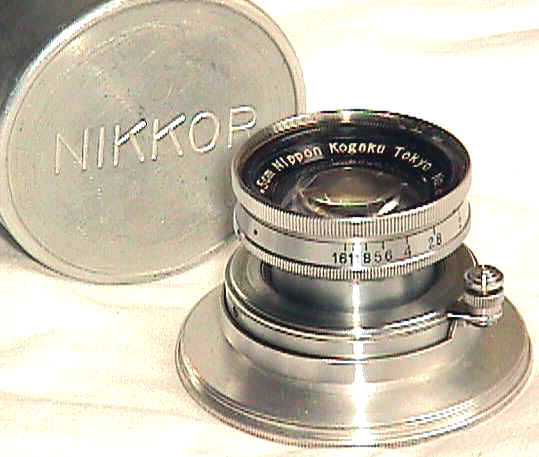 The original aluminum Nikkor lens can is much harder to find than the lens!
---
Revised: November 26, 2003 . Copyright © 1998-2002 Stephen Gandy. All rights reserved. This means you may NOT copy and re-use the text or the pictures in ANY other internet or printed publication of ANY kind. Information in this document is subject to change without notice. Other products and companies referred to herein are trademarks or registered trademarks of their respective companies or mark holders.