Home Camera Articles FOR SALE Orders I Buy / Wants Repairs Books Adapters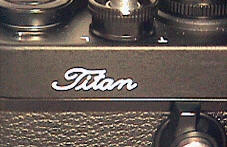 Nikon F2 Titanium
The Nikon F2 was made in three Titanium versions: the "F2 T" without a name plate, the "F2 Titan" with a front "Titan" nameplate, and a modified version for 10 fps high speed operation with a Pellicle mirror and special high speed battery pack, the F2H High Speed. Some claim the "Titan" version was developed for the US Space Program, but this does not seem to be true. The black F2 Titanium is painted with a thick black paint which provides a mottled, textured finish. F2 Chrome Titaniums are confirmed to exist, but are extremely rare. Probably only a handful were made at the very start of F2 Titanium production, being quickly replaced by the unmarked F2 Titanium, which was replaced by the "Titan" version. Although the F2 Titans generally sell for more than the plain F2 Titaniums in the US market, the unmarked Titaniums are actually rarer. Generally the F2 Titans start with a 79 serial number, and the plain versions with 92, though exceptions have been noted.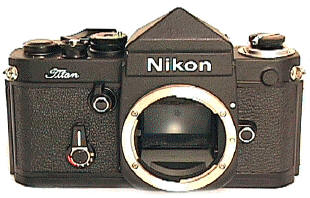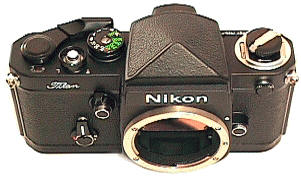 The top plates, bottom plate, back door, and prism cover are Titanium. This provides the toughest coverings for the most extreme professional use. Strangely enough, the leatherette is a slightly different pattern than the regular F2's -- which means if you need a replacement back the regular ones won't do. Though the standard prism for all three F2 Titaniums was a meterless Titanium prism finder, all standard F2 meter prisms -- as well as all standard F2 motor drives and backs -- will work fine on the Titaniums. The standard screens seems to be the K screen. There was apparently no special F2 T or Titan instruction book.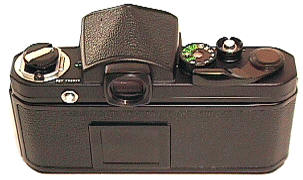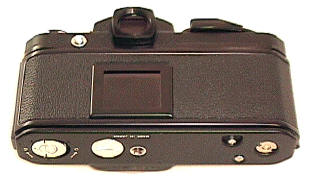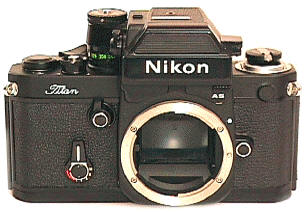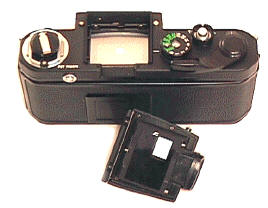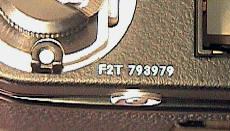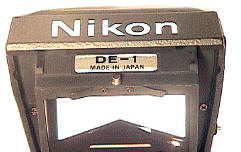 Note the textured black paint. Shown is a F2 Titan mounting a F2AS finder and a MD-1 Motor.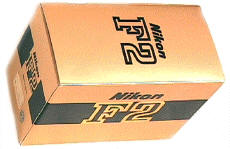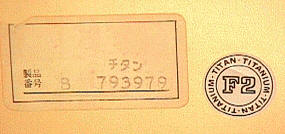 Though delivered in a standard F2 box, the F2 Titan had a special sticker indicating its status. Serial numbers precede with "F2T."
Exact production seems to be un-reported, but obviously rare. I've heard estimates of up to 5,000 cameras, but I have been unable to verify it. If you have a F2 Titanium, F2 Titan, or F2 High Speed, please email me the serial #.
---
Revised: November 25, 2003 . Copyright © 1998-2002 Stephen Gandy. All rights reserved. This means you may NOT copy and re-use the text or the pictures in ANY other internet or printed publication of ANY kind. Information in this document is subject to change without notice. Other products and companies referred to herein are trademarks or registered trademarks of their respective companies or mark holders.