CameraQuest Home Shopping Cart Price List Camera Articles I Buy / Wants Repairs Books Adapters
Great Nikon Rangefinder Book ! Shibata's "Nikon Story Book"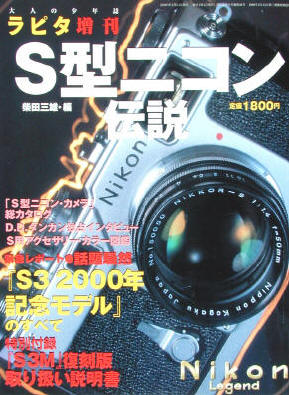 My friend Mr. Shibata has just published (May 2000) a wonderful new Nikon Rangefinder book, a book which no serious Nikon lover should be without. It's a large 8x10 128 page with wonderful (gee, did I use that word already ?) color illustrations of virtually every bit of the extensive Nikon Rangefinder System. This fine book is now a rare collectible. Get it if you can!

Personally I have never before seen ANY Nikon book so well illustrated, nothing else so far even comes close. This is probably due in no small part because Shibata is not only a very serious Nikon collector, but a famous Japanese Professional Photographer.

Everything you can imagine is illustrated in the book, from camera bodies, to lenses, to lens caps, to finders, to instruction books, prototypes, a special section on the new Nikon S3, and even a reproduction of the Nikon epic making NY Times review of December 10, 1950, which established Nikon's reputation in the US. If all of that were not enough, also included is a reprint of the Nikon S3M instruction manual !!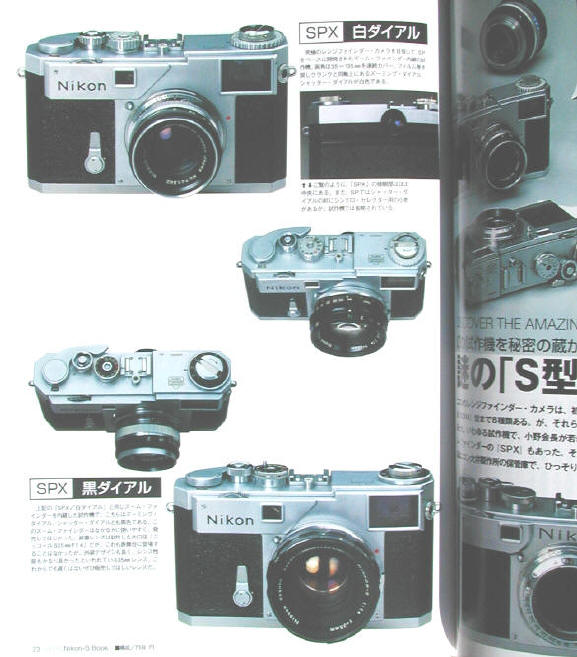 These are pictures of the incredible SPX prototype with TTL metering and a 35-135 zoom finder. While the Pentax Spotmatic prototype of 1960 is usually credited with being the first TTL SLR, this camera probably preceded it as the world's first 35mm TTL rangefinder prototype. Built on the larger Nikon F body, it still used the classic Nikon S mount.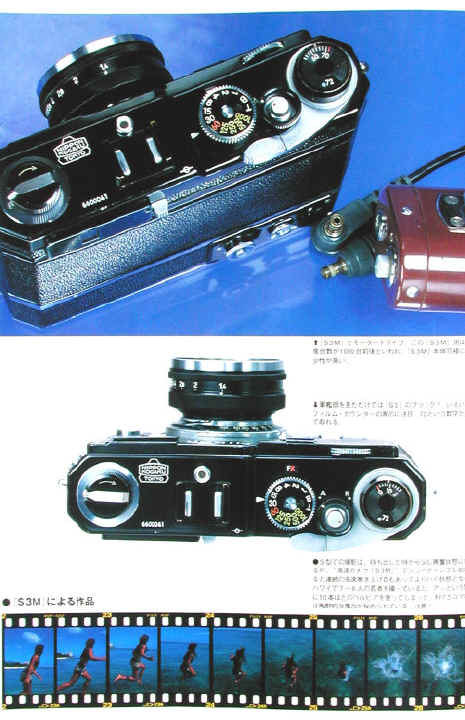 At 10 frames per second, the S3M was Nikon's first High Speed Camera. I love the quality of the illustrations.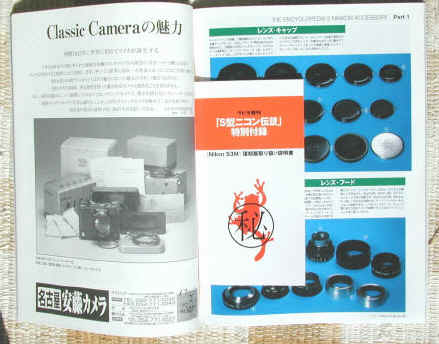 In the center of the Storybook is the easily detachable Nikon S3M instruction book.
Alas, and now the bad news, boys and girls. At the moment the only version of this wonderful book is in Japanese, and Mr. Shibata told me that it was a quick sell out in Japan.

Nikon Story is the copyright of Shogakukan, all rights reserved. All pictures reproduced courtesy of Mr. Shibata.

SOLD OUT
---
Voigtlander Nikon/Contax Rangefinder Cameras and Lenses
Voigtlander Bessa R2S R2C Rangefinders in Classic Nikon or Contax Rangefinder Mounts
Voigtlander Bessa R2S 50/3.5 Heliar S NHS Commemorative in Classic Nikon Rangefinder Mount
Voigtlander SL 12/5.6 and 15/4.5 Aspherical widest EVER for NRF
Voigtlander Nikon Rangefinder SC Mount Lens Intro 21/4, 25/4, 35/2.5 intro
Voigtlander Nikon Rangefinder SC Lenses: SC 21/4, SC 25/4, SC 28/3.5, SC 35/2.5, SC 35/1.2 Prototype, S 50/1.5, S 50/2.5, S 50/3.5, S 85/3.5
Voigtlander VC Meter II small compact silicon meter with LED readout for Nikon Rangefinders
---
CameraQuest Home Shopping Cart Price List Camera Articles I Buy / Wants Repairs Books Adapters
Revised: September 12, 2017 . Copyright © 1998-2002 Stephen Gandy. All rights reserved. This means you may NOT copy and re-use the text or the pictures in ANY other internet or printed publication of ANY kind. Information in this document is subject to change without notice. Other products and companies referred to herein are trademarks or registered trademarks of their respective companies or mark holders.