Home Camera Articles FOR SALE Orders I Buy / Wants Repairs Books Adapters

1938 Leica and Zeiss Prices from the American camera dealer Burke & James
Comparing a Leica III with 50/2 Summar to a Contax II with 50/2 Sonnar, the Contax was only $20 more expensive. The fancy Contax III with built in meter and super speed 50/1.5, however, was a whopping $129 more at the princely sum of $298!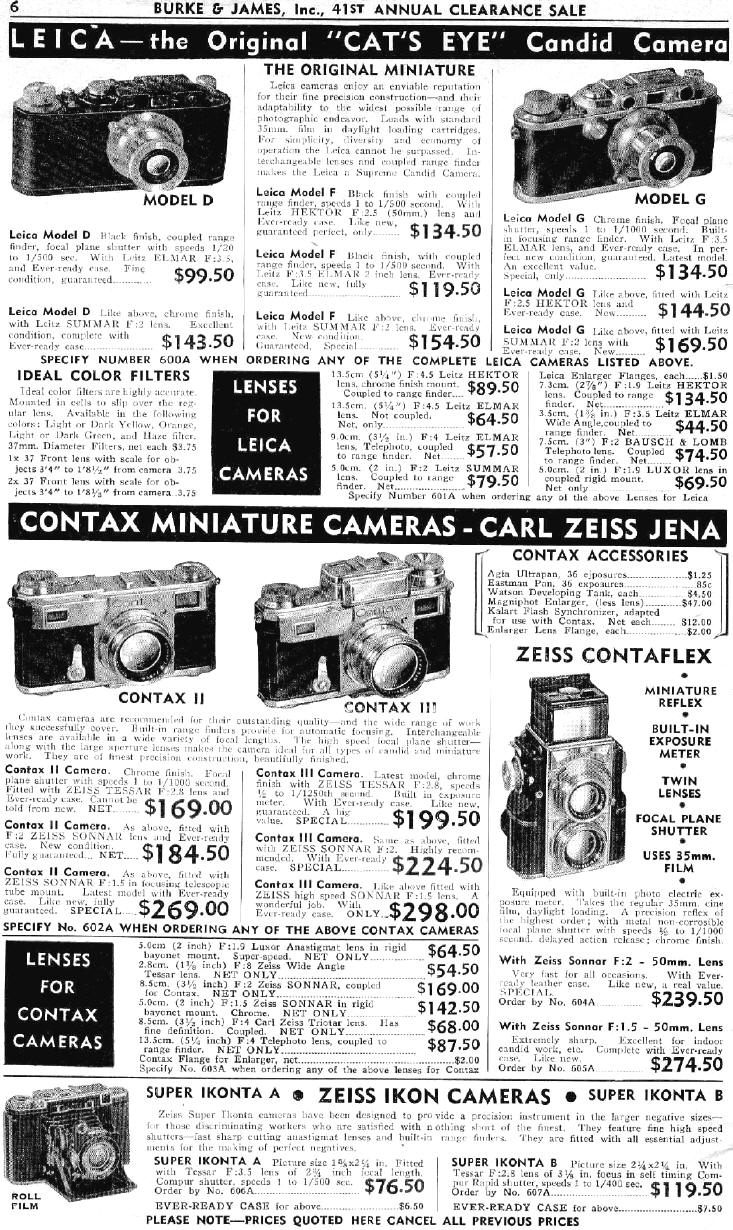 ---
Revised: November 25, 2003 . Copyright © 1998-2002 Stephen Gandy. All rights reserved. This means you may NOT copy and re-use the text or the pictures in ANY other internet or printed publication of ANY kind. Information in this document is subject to change without notice. Other products and companies referred to herein are trademarks or registered trademarks of their respective companies or mark holders.